2018年 06月 17日
Rowing Blazers Opens NYC "Clubhouse"
This past Thursday, on June 14th, Rowing Blazers celebrated the opening of their
NYC summer pop-up. The spot on the corner of Grand Street an Centre Street, formerly occupied by Odin, was packed with young collegiate as well as members of the
Lower East Side cool set and fashion industry veterans.
Dr. Jack Carlson; as the brand name suggests, the blazers are the main focus of the collection. Each one is hand tailored in NYC and draws inspiration from the
discoveries he made while writing his book "Rowing Blazers" as well as pieces from
his own vintage collection and his time at Oxford. There are also beautiful collared
polo shirts, button downs, and ties.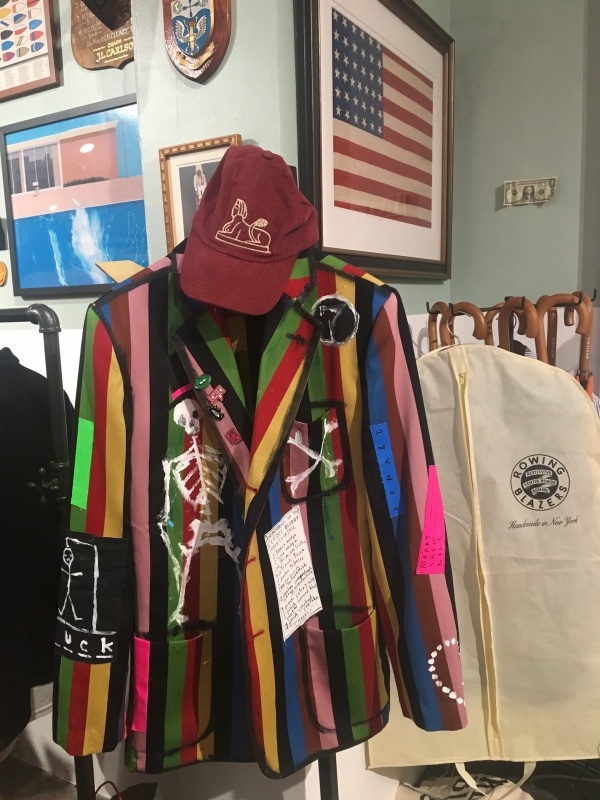 This beautiful shop is the embodiment of modern-day prep; and if you think it's
reminiscent of Ralph Lauren's Rugby store, that may be because, according to
Dr. Carlson's research, the rugby players of the 19th century
were one group who imitated the oarsmen with whom the blazer originated. The pop-up will run through September 15th at 221 Centre Street.