This past Thursday, on June 14th, Rowing Blazers celebrated the opening of their
NYC summer pop-up. The spot on the corner of Grand Street an Centre Street, formerly occupied by Odin, was packed with young collegiate as well as members of the
Lower East Side cool set and fashion industry veterans.
Dr. Jack Carlson; as the brand name suggests, the blazers are the main focus of the collection. Each one is hand tailored in NYC and draws inspiration from the
discoveries he made while writing his book "Rowing Blazers" as well as pieces from
his own vintage collection and his time at Oxford. There are also beautiful collared
polo shirts, button downs, and ties.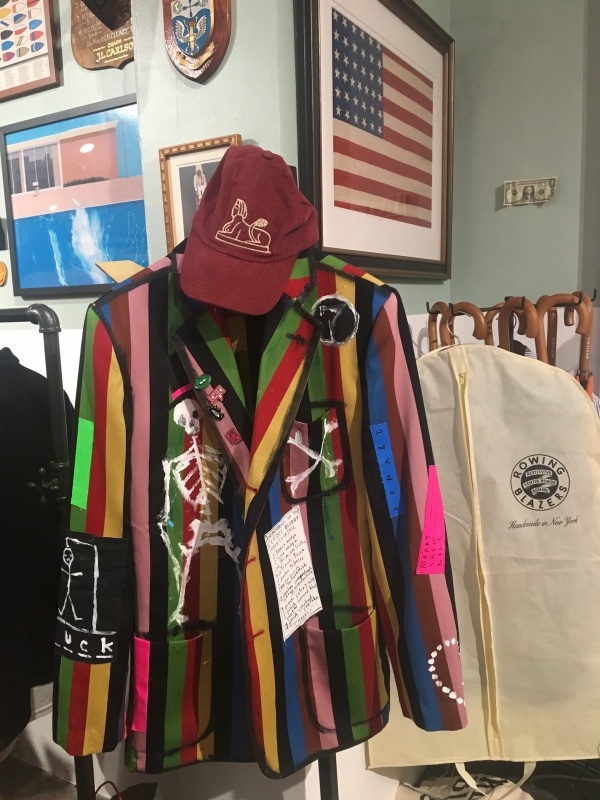 This beautiful shop is the embodiment of modern-day prep; and if you think it's
reminiscent of Ralph Lauren's Rugby store, that may be because, according to
Dr. Carlson's research, the rugby players of the 19th century
were one group who imitated the oarsmen with whom the blazer originated. The pop-up will run through September 15th at 221 Centre Street.
We had bold prints and jacquards from Death to Tennis...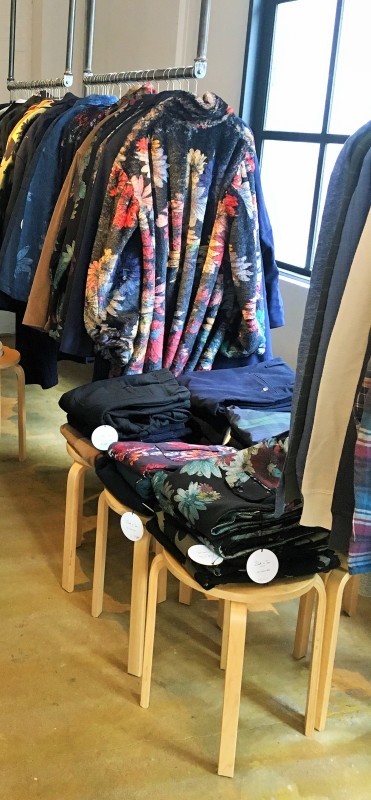 Beautiful shirts from Corridor and Grayers...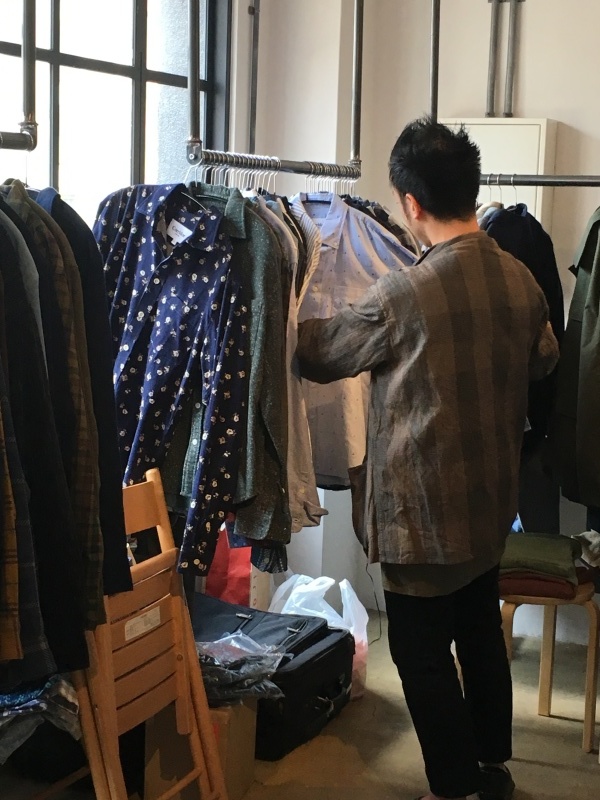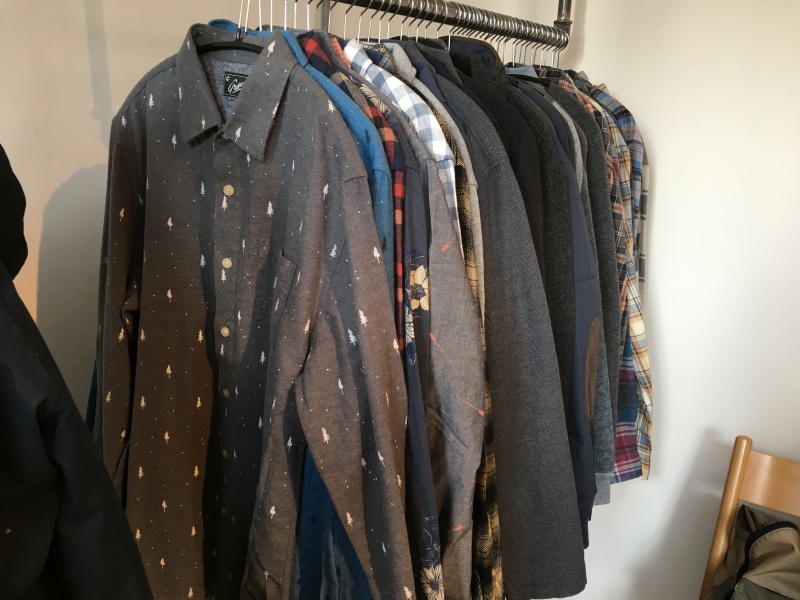 Cool baseball caps, graphic tees, and workwear inspired pieces from Knickerbocker Mfg. Co...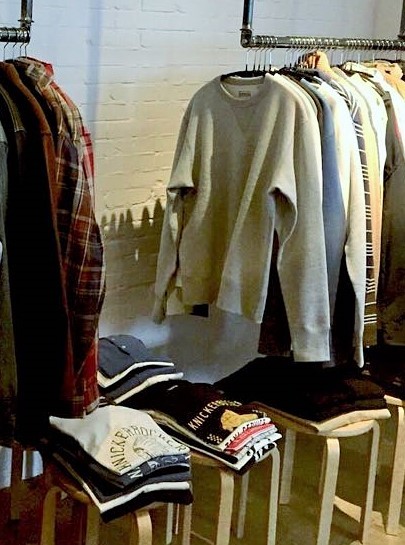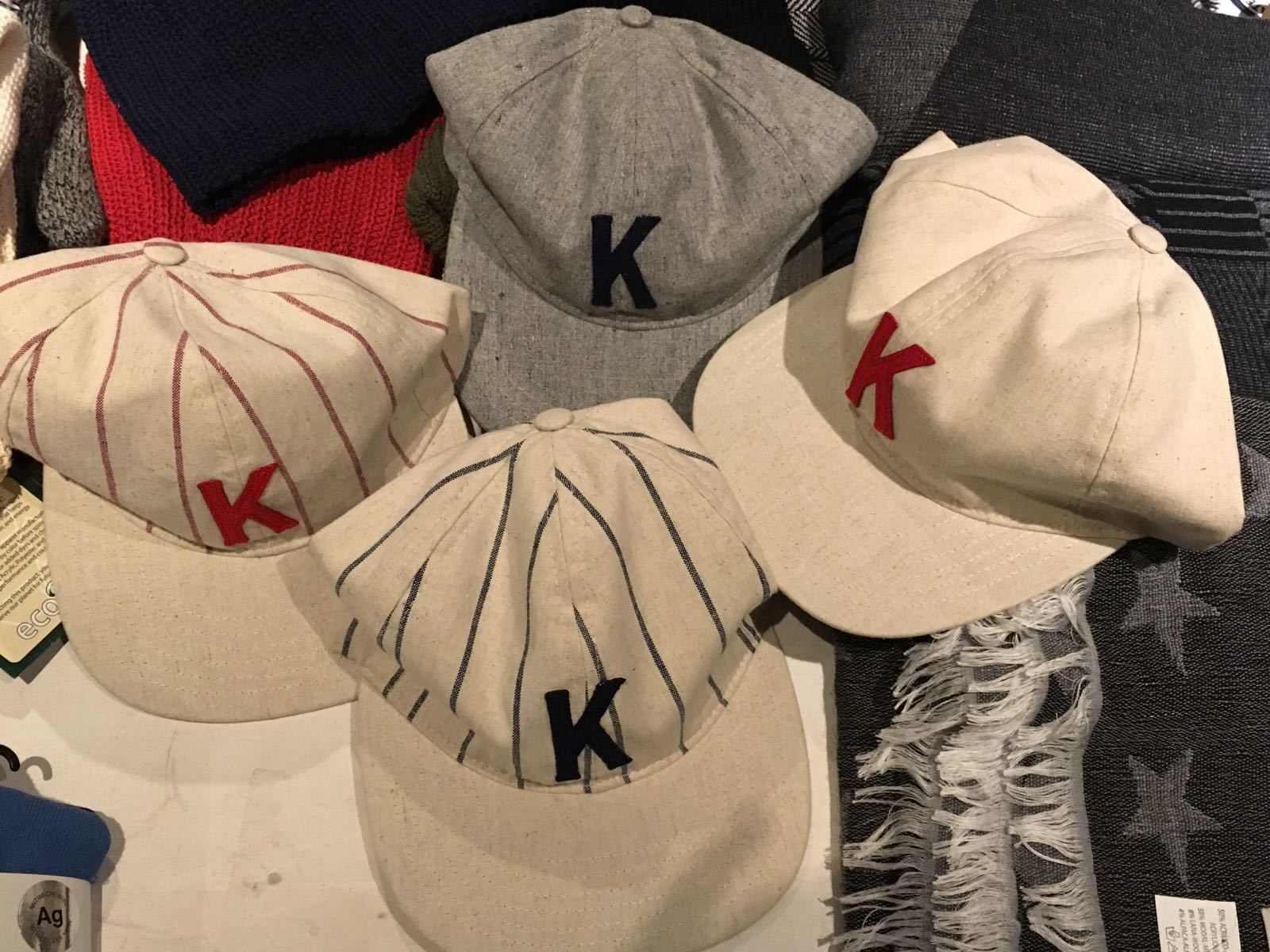 And of course, our favorite nature-inspired serape stripes, navajo jacquards, and plaids from Faherty!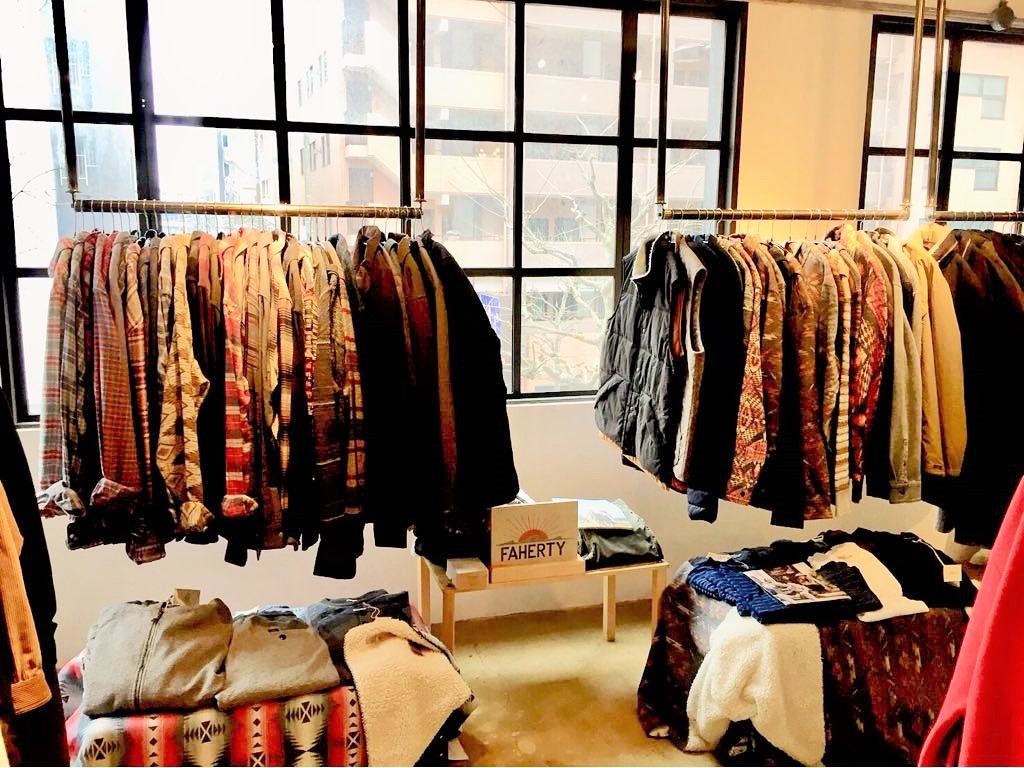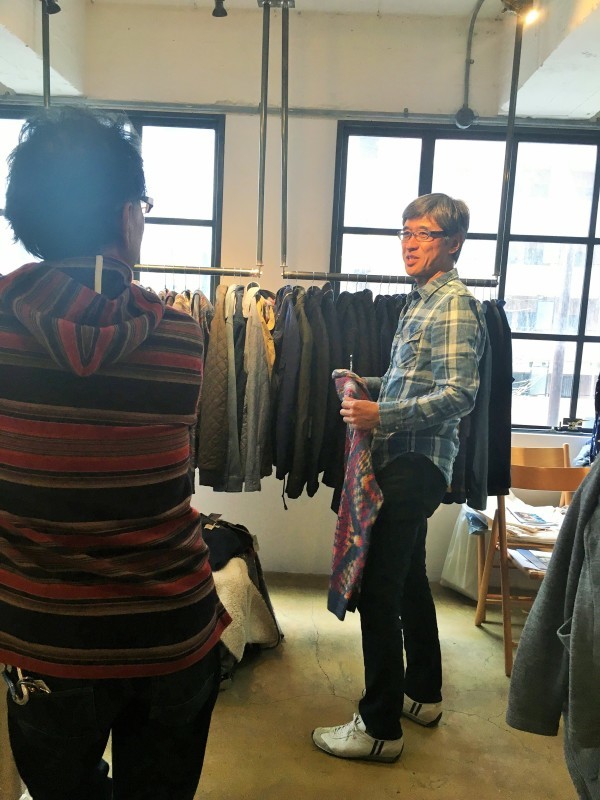 As always, we were especially proud to represent our made in the USA brands: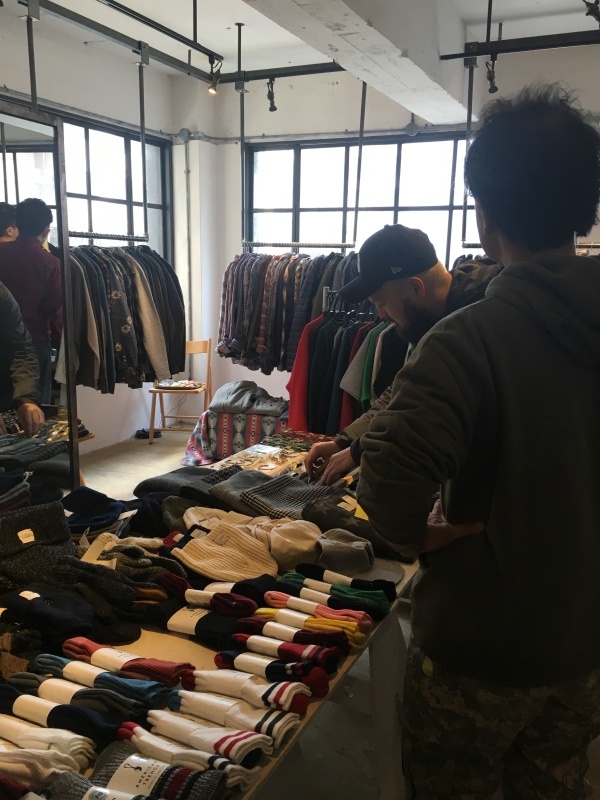 Waltzing Matilda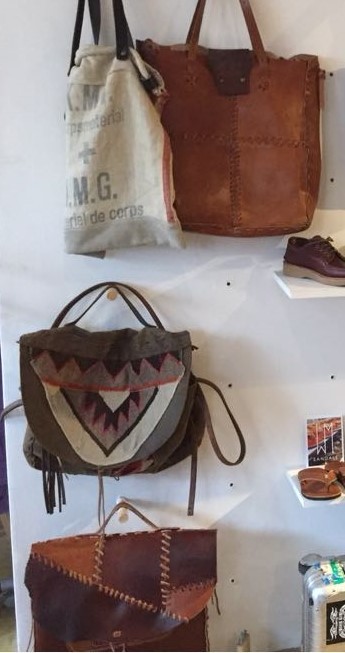 And there's more where that came from: Mr. Shuhei Toyama featured Fortune Goods, D'Emploi, and Maine Mountain Mocassins on his blog "Byron Japan":

https://byronjapan.com/
archives/17491/2
Special thanks to all buyers and friends who came out, and to Dallas Pyle and his wife for opening up their lovely space above their cafe, August Moon, to us! Stop by and try the brownies if your ever in the hood ;-)

Sentiment may not be as high as it once was, but we at SEAM USA truly believe that there are a few U.S. born stars in the vast expanse of the menswear universe; and judging from the turnout at our FW18 exhibition we're not alone! From March 6th-23rd, SEAM USA held an exhibition in Ningyocho, Tokyo featuring a dozen U.S. brands specializing in leather, accessories, and full collection menswear.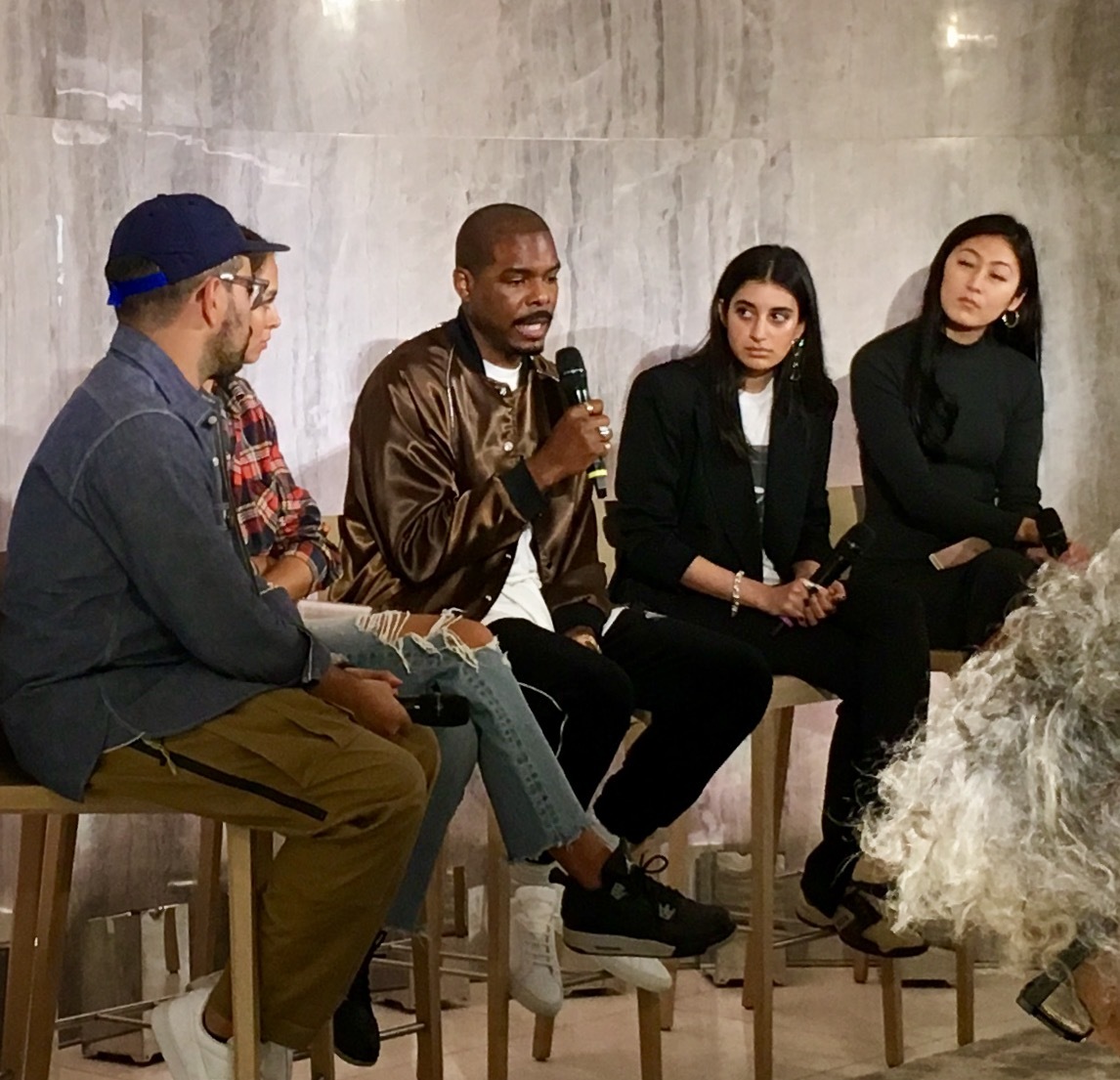 Left to Right: Highsnobiety moderator, Emily Olberg (Kith), Tracey Mills (Visitor On Earth), Anaa Saber (Our Second Skin), and Jackie Kim (Barney's)
The talk was part of a two day event put on in partnership with Highsnobiety that featured over 80 designers as well as capsule collection launches and designer appearances. Several brands were also offering free customization; Converse, for example, had enlisted local chainstitch master Brian Blakely.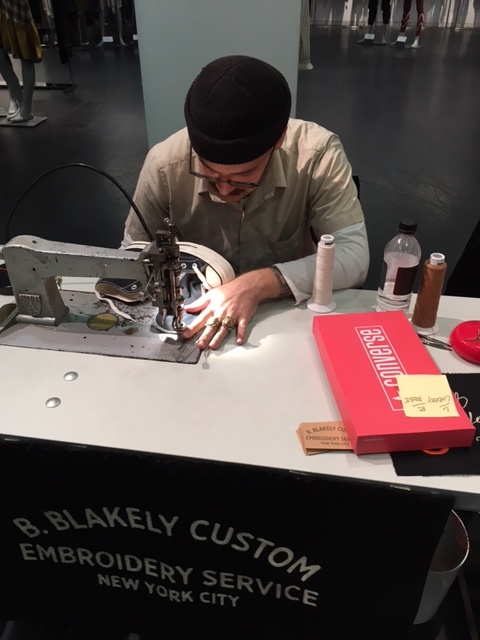 Which leads to what was perhaps the most inspiring conversation of the weekend:"The Spirit of DIY", featuring Greg Lauren, Samuel Ross of A-COLD-WALL, and Guillermo Andrade of 424,which according to Mr. Lauren means making one's own rules and telling one's own story. This sentiment was echoed by Andrade, who added that as a designer, "not having resources can turn into your biggest blessing." In an industry that has been clouded with uncertainty as of late, such innovation and optimism are not only welcome but necessary. This weekend at Barneys was proof that fashion in NYC is indeed alive and well; it's just transitioned into something a bit different, a bit more youthful and rebellious.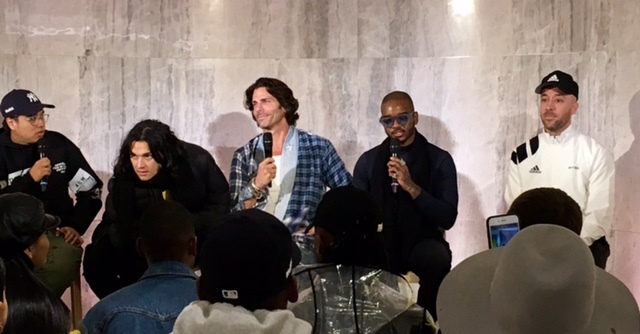 Left to right: Highsnobiety moderator, Guillermo Andrade (424), Greg Lauren, Samuel Ross (ACW), Andrew Caldwell (Barneys)
Whatever you do, don't call it "streetwear". This was the behest of Emily Olberg, creative lead for Kith Women, and Visitor On Earth's Tracey Mills during a panel discussion at Barneys' Madison Avenue location on Sunday which centered around women and their role in streetwear. One member of the audience, however-a woman who happened to frequent Paradise Garage during the late 70s- was quick to school all attendees on her perspective of the term: clothes that someone will still look good in after stepping on the street out the club where they'd been dancing and sweating all night.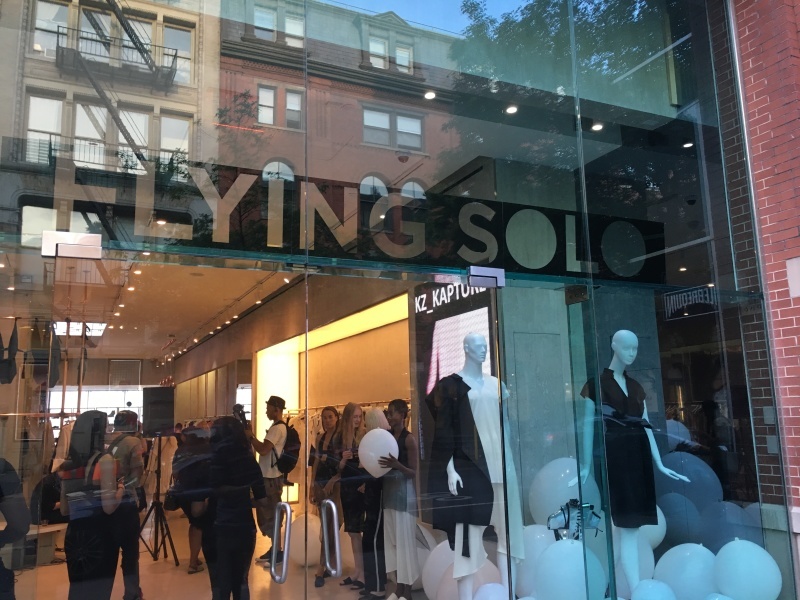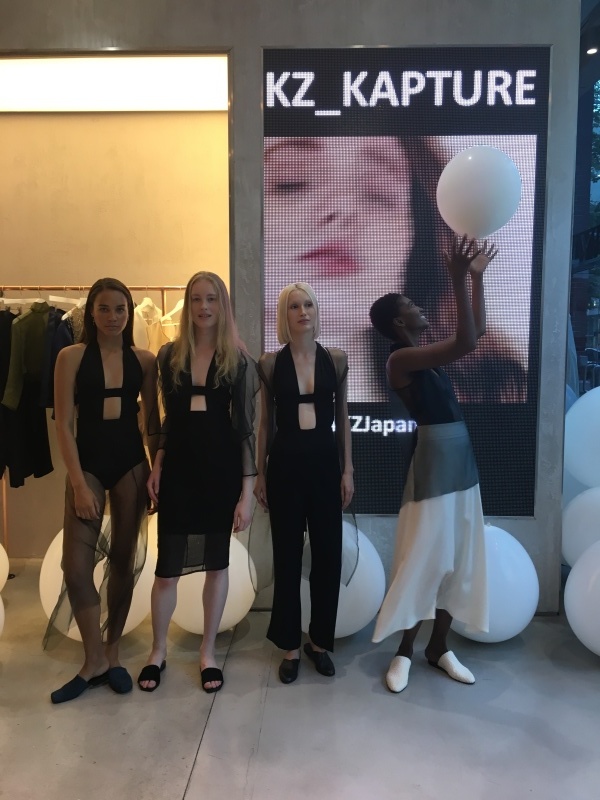 These girls totally rocked these garments made from the world's lightest weight polyester fabric
Poland-born, NYC based designer Karolina Zmarlak has a penchant for beautiful, high quality Japanese textiles; which is probably why, when she saw Amaike's "Superorganza" qualities, she new exactly what to do with them. Her first capsule collection with these types of fabric debuted this past Thursday at Flying Solo's new location at 434 W Broadway.
The only day of the year we recommend going to Times Square
Later that afternoon, our friends at The Cast down on Orchard Street hosted their annual block party. 7 bands performed, including The Trash Bags, The Cameramen, and Night Street Saints!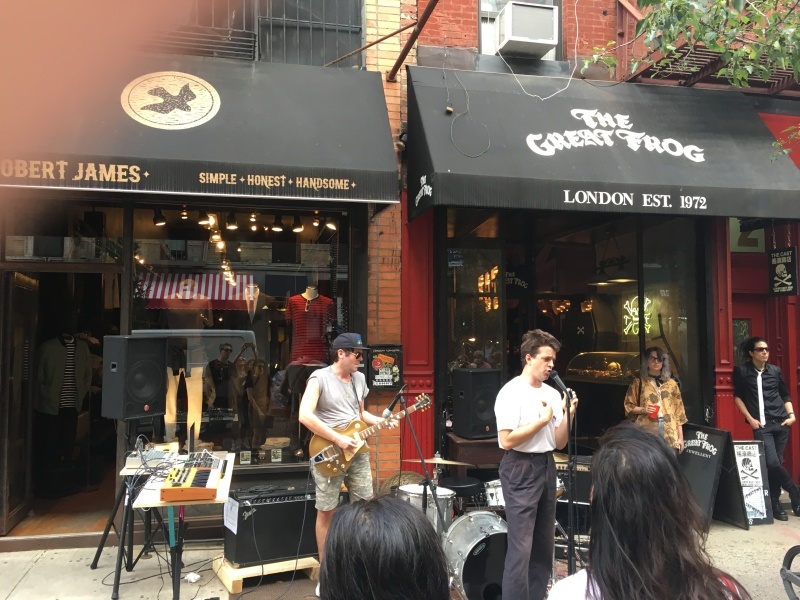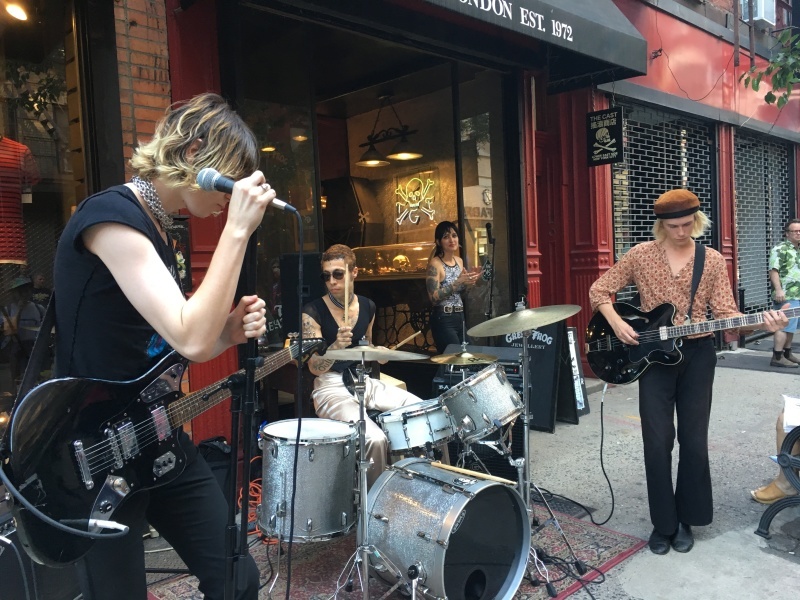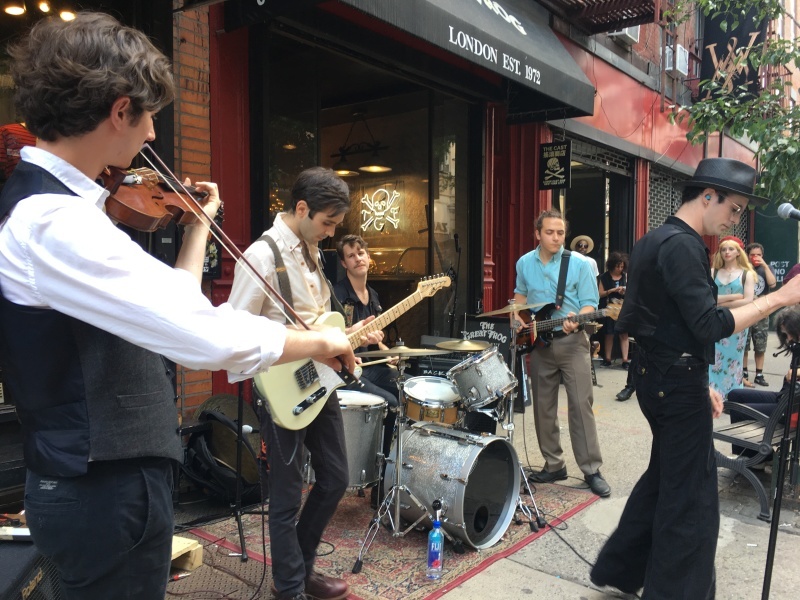 Check out Night Street Saints' performance here:
https://youtu.be/qcLGt-grXeQ

If you like what you hear check them out at Baby's All Right in South Williamsburg on Monday, June 26th at 8pm!
Sincerely,
Domino from New York

This past Wednesday we celebrated the Solstice, which marks the beginning of a short season of days filled with sunshine and free outdoor activities that take place throughout New York City. It's one of our favorite days of the year, and we were sure to start it right for the third year in a row with a few sun salutations: